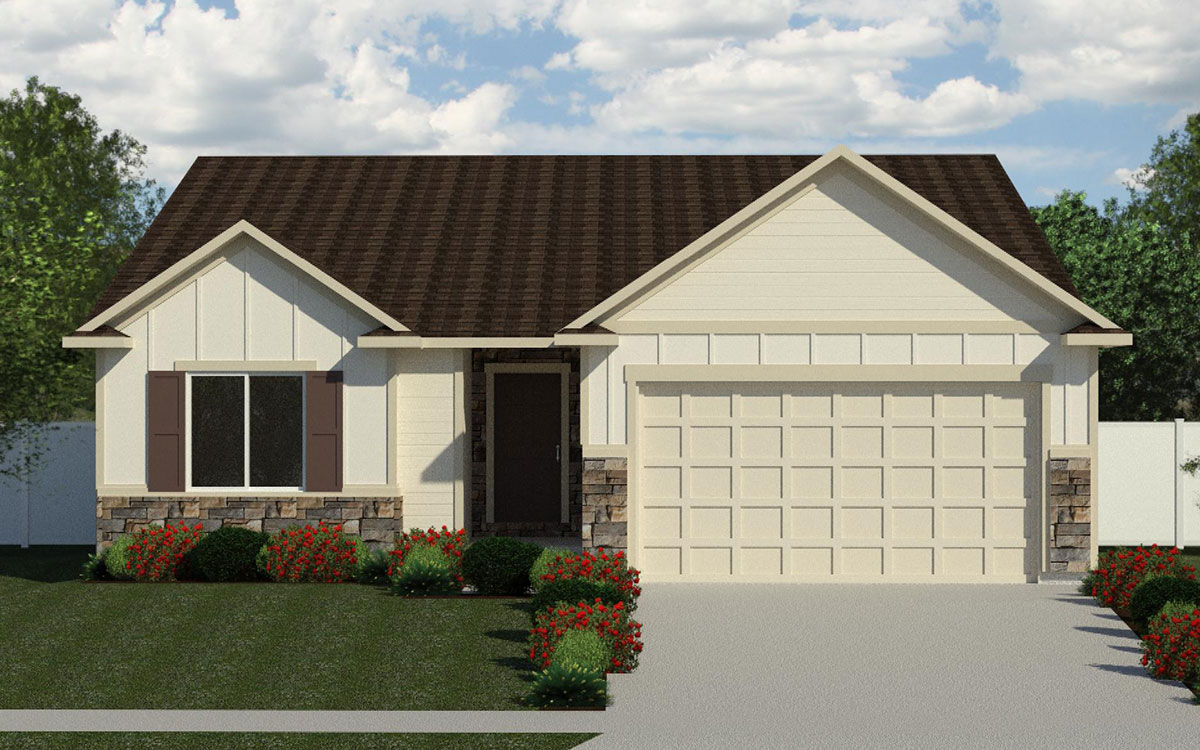 The Ava
Single-Family Home
The Ava
Single-Family Home
A Luxury Home without the Luxury Price Tag…
A Luxury Home without the Luxury Price Tag…
The Ava is the perfect plan for anyone looking for value and comfort. The main living space in this home is functional and open—allowing the perfect place to gather together with friends and family. The master bedroom and bathroom have everything you need to feel comfortable and at ease. The other two bedrooms are the perfect size and could easily either be converted to a home office or craft room. If you are looking for even more space, you can finish the basement and have two additional bedrooms and a huge family room. With the Ava, you get just what you need and room to grow.





Granite or quartz countertops throughout
Custom cabinets throughout
Optional 3 car garage
Optional covered patio
Oversized kitchen island
Finished laundry room
Large master bedroom with ensuite bathroom and walk-in closet
Open living space with beautiful upgraded flooring
The features and specifications of this home can vary by community. This floor plan has an alternative layout with different square footage and no basement in the Nibley Farms community. The details of this variation can be accessed here.
Available In These
Communities
Interested?
Let's get in touch! Get more info on this floor plan.
Interested?
Let's get in touch! Get more info on this floor plan.