What makes J Thomas Homes stand out from the rest?
We pride ourselves in our custom made features installed in each and every home! We've been in the home business for decades and know what will look the most aesthetically pleasing to our customers.
Keep reading below to learn all about the hard work we put into these stunning counter tops we create from scratch!

Why We Create Our Own Counters
J. Thomas Homes has a fully automated granite & quartz fabrication and installation shop based in Salt Lake City.
This vertical integration of products and services gives us control over the products we produce. For example, making sure each product is top quality and having control over the timeliness of production.
There is also an inherent cost savings by incorporating these products and services into our overall corporate structure which is passed onto our homebuyers!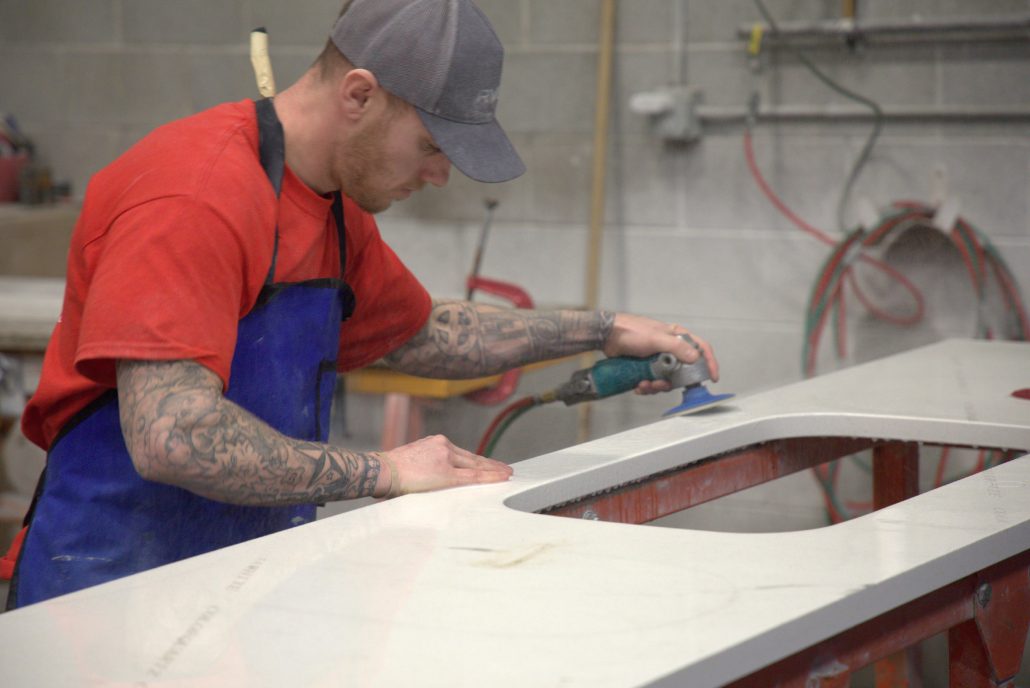 Top Quality & Unique Counters
J. Thomas Homes also uses granite that has a thickness of 3 cm. (almost 1 ¼ inches) where most of our competitors use a 2 cm product (a little over ¾ inches). This additional thickness adds beauty and compliments our custom made cabinets.
With our love for stone we have searched the world over looking for the best and most unique granite.
From the mountains of Brazil, India, Spain and China, we have scoured the earth to bring our homebuyers the very best stone our earth has to offer.
Luxury At An Affordable Price
We include granite on all cabinet surfaces in a home, including kitchens, baths and laundry rooms. Many of our competitors only include granite in the kitchen.
Providing our homebuyers with beautiful and more affordable granite counter tops is a huge part of our core values here at J Thomas Homes.
Our goal is to provide our customers luxury without the price!
Take The First Step Today!
Want to learn more about our custom features and beautiful homes? Click here to learn more! 
OR Contact us at 801-383-1911
Thanks for reading, until next time!